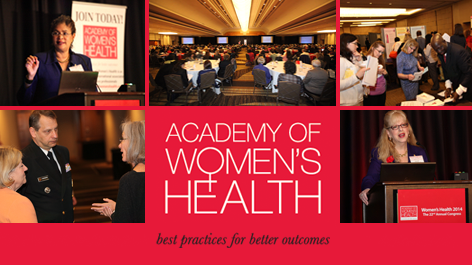 Women's Health 2016:
The 24th Annual Congress
April 14-17


Washington, DC
Who Should Attend?
Clinicians
Academics
Researchers
Policy Makers
Students/Residents/Fellows

Why You Should Join Us
Network with 1,000 women's health professionals from around the world. Meet future mentors and colleagues, and showcase your innovative work by presenting an abstract or poster.
Venue
Crystal Gateway Marriott emerges as the world's epicenter of Women's Health during our conference.
In partnership with
NIH Office of Research on Women's Health
DHHS Office on Women's Health
---
CONGRESS CHAIR
Susan Kornstein, MD
Executive Director, VCU Institute for Women's Health
Editor-in-Chief, Journal of Women's Health
President, Academy of Women's Health

CONGRESS CO-CHAIR
Lisa Ellis, MD, FACP
Chief Medical Officer-Medical College of Virginia Physicians
Associate Professor Internal Medicine and Ob/Gyn, VCU Health Systems
Governor- Virginia American College of Physicians

CONGRESS CO-CHAIR
Wendy Klein, MD
VCU Institute for Women's Health, Emeritus